Description
Azil Organic Saffron (Negin)
What is Saffron (Negin)
If three stigma threads are attached together and form a cluster, this type of saffron is called negin.
Since production of negin saffron is an extremely delicate and precise manual skill,
it is the most expensive type of saffron and very limited to offer.
The ISO reading of negin is usually more than 270.
negin saffron is longer and thicker by common saffron.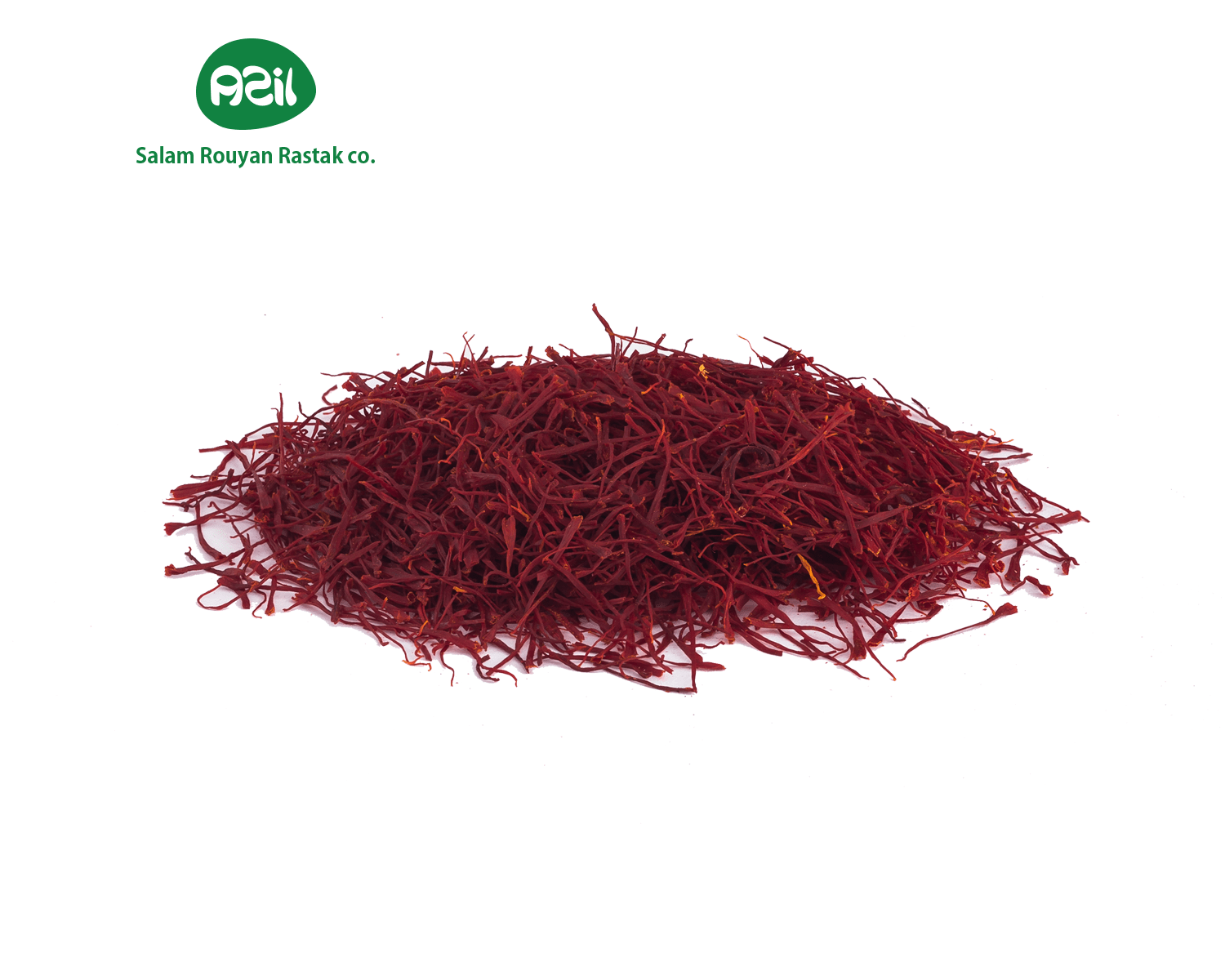 It is pure and contains stigma without the style and is the most expensive Saffron in the world.
Negin saffron has no style & pollen and just consists of red parts of stigma with a high strength of coloring and aroma.
What's difference between Negin and Sargol saffron?
Negin and Sargol are the same in quality and color power but Negin is a bit larger in size,
thicker in shape and it more luxury.
Negin Saffron Keeping Methods
Temperature of refrigerator is the fit temperature for keeping stigmas at the time of separation up to drying operation.
Fresh saffron should be dried for keeping it in a long period.
But dried saffron shouldn't have heat and high temperature environment because these factors can cause problems with the saffron.
So best keeping place of saffron is in a cool place and keep away from light.
Read More : Azil Organic Bunch Saffron
Azil Products:
Harvest period:
the last week of November
Harvesting method:
the stigmas harvested and graded by hand from the Crocus Sativas flowers
Packing:
Bulk:
plastic bags in 0.5 Kg metal boxes.
Retail:
It can be in accordance with the customer`s comment,
from 0.5gr up to 10gr for supermarkets,
chain stores,
restaurants,
and home cooking
Refrence : Azil Organic