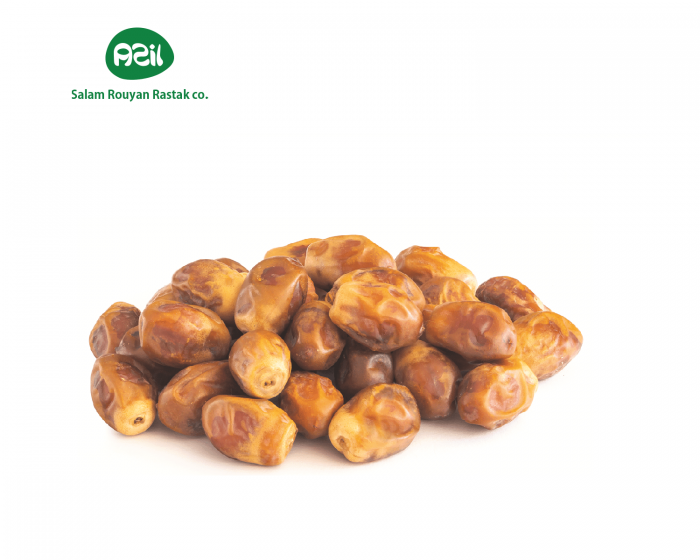 Azil Organic Zahedi Dates
Type : Organic & Conventional
Azil Organic Zahedi Dates
Zahedi have high vitamins and minerals.
This fruit is high in fiber, thus preventing constipation and cleansing the digestive system.
It is high in calcium, it also helps prevent arthritis and osteoporosis.
This fruit is full of iron, increases blood glucose production and thus improves blood circulation.
Date oil seeds include about 0.5–5.4% lauric acid.
Dates fruit seeds have been high antioxidant activities due to their high content of flavonoids and phenolic compounds.
Date seeds oil is used in soap and cosmetics. The seeds are also burned to make charcoal for silversmiths. in addition it's used in coffee additive.
Packaging Information
| | |
| --- | --- |
| Harvest Method : | Manual |
| Harvest Period : | September |
| Packaging: | Plastic bags in Cartons |
| Bulks ( Each Carton ): | 10 |
| Retails: | 600 gr |
| Number of boxes per Cartons : | 12 |
| Number of Cartons per Pallets : | 132 |
What is Zahedi Date?
Zahedi (Wet Zahidi & Dry Zahidi) dates can be considered as one of the most frequently used kind of Date fruit in Iran. This Date can be grown in most tropical cities of Iran but the most kind of Iranian Zahedi Date fruit is cultivated in Fars, Bushehr and Kerman provinces.
Iranian Zahedi Date is dry fruit with yellow color to light brown, round in size, meaty and so delicious with high durability ,considered as types of dates with less moisture.
You can contact suppliers of these dates in Iran to buy Zahedi dates and export them to your country at the best price.
Reference: Azil Organic