Merry Christmas 2022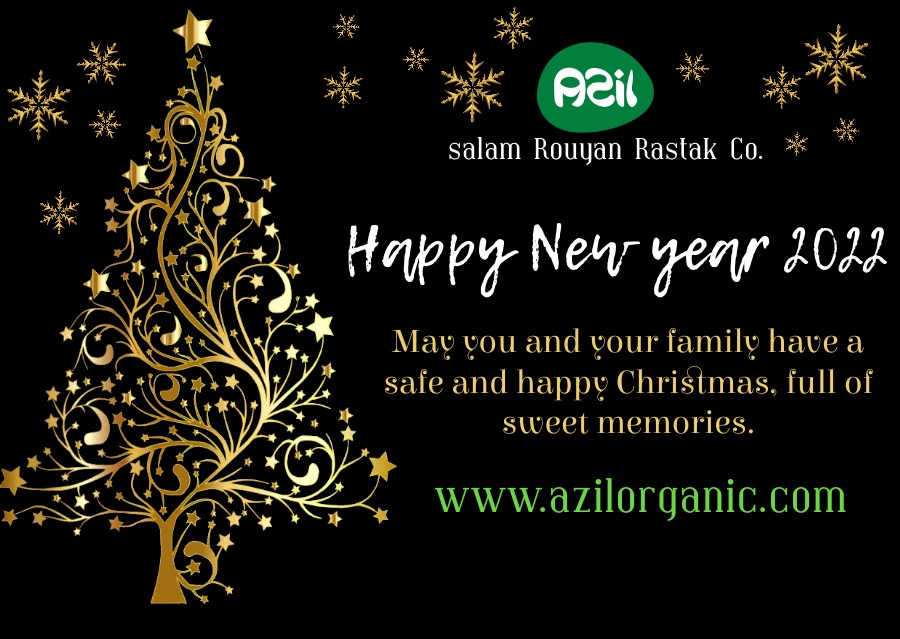 The Azil Organic team wishes you all the best at the beginning of this new year. We hope peace, joy, and prosperity will be a permanent part of your life. May this year become the start of getting your dreams and wishes true. Also wish you the best holiday throughout this year away from the Coronavirus. We all hope this year be a good one and the COVID disease ends soon and people all over the world live together free and healthy, away from war, poverty, and disease.
We hope with each other help we can expand organic agriculture and consumption of organic products in the world, and bring good health for all human beings on the planet as a gift, and have a better natural environment and maintain it for future generations.
We sincerely appreciate your continued support and partnership. We look forward to the coming year, this cooperation will be stronger and more sincere.
With love.
Azil organic
Marry charismas