Nourish Your Body, Elevate Your Life Healthy Eating Week 2023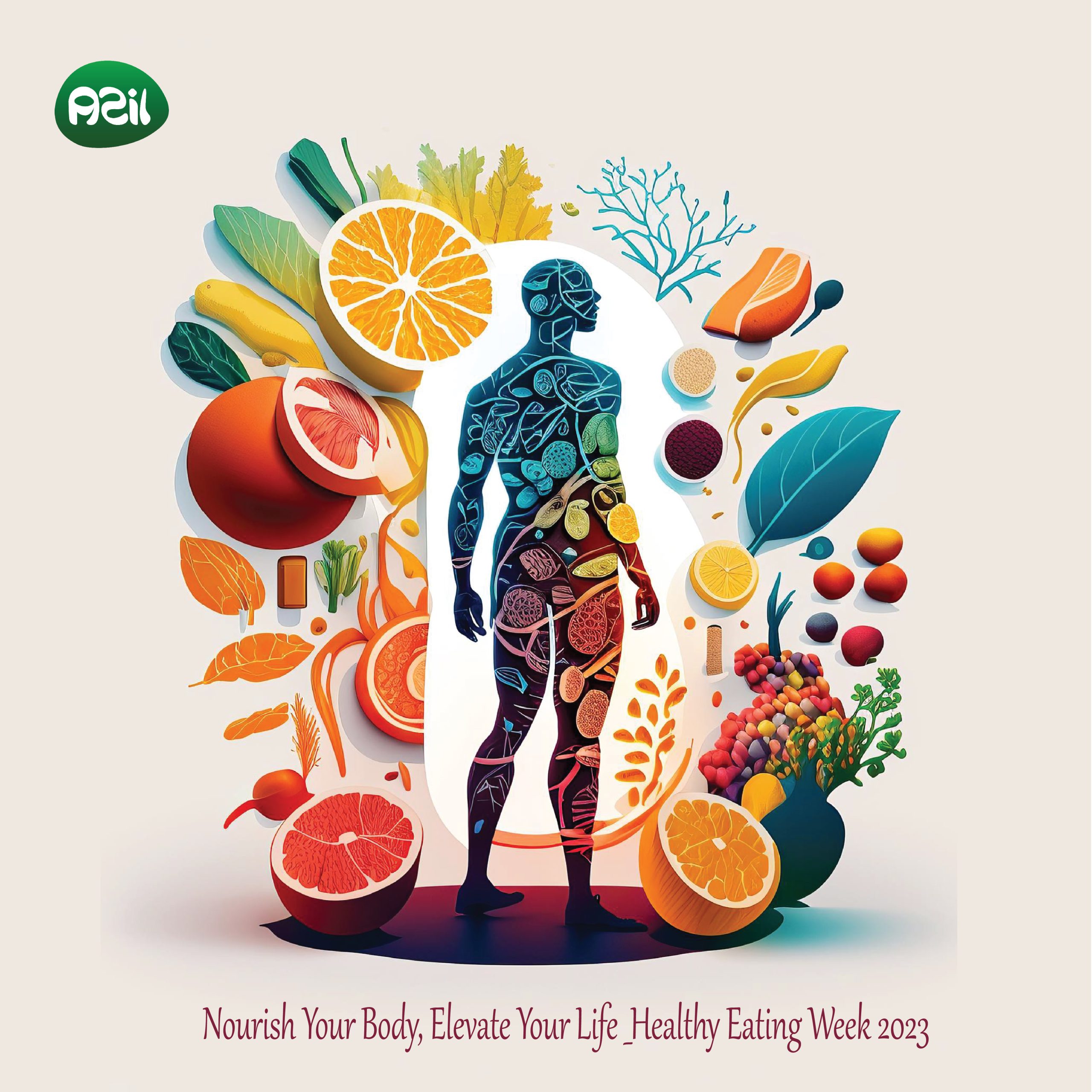 Eating habite is different for everyone. Most of the time we choose the way of eating that we grew up with that habit. Choosing a living style in eating is rooted in the family in which we grow up. so it is very important that we select healthy products for our child that guarantee a healthy body and healthy mind. fortunately today the importance of healthy nutrition is obvious to everybody. we have many TV programs, gym's instructors, books, and many other things that improve our knowledge about healthy products. you can eat delicious but healthy. use some nuts and dried fruits as snacks or use some syrup as a sweetener. it is just enough to know how can we eat tasty but with high nutritional value. The importance of this issue is so great that the world has dedicated one week to that. It is an old said that if you don't want to see a doctor eat one apple per day.
when you have a healthy body you can think more easily and have a healthy mind. nutritional affects all parts of your life whether directly or indirectly. If you feel bad because of bad eating, it becomes impossible for you to have normal activities and your routine life faces many problems.
If you want to start your day very strong you need to start with a healthy and high breakfast with high value nutritional and if you want to have a good sleep, it's enough to eat a light dinner with high value nutritional. To have good shape you don't need to have a very strict diet just learn how to have a healthy meal with low calories and this issue will happen only by using healthy products.
try to "Nourish Your Body, Elevate Your Life – in order to have a good life Happy Healthy Eating Week 2023".